Moderators: moocow007, Knickstape1214, magnumt, Thorn, AllanH20, j4remi, Thugger HBC, Brooklyn_Yards, mrpoetryNmotion, NoLayupRule, GONYK, Capn'O
RealGM
Posts: 11,613
And1: 184
Joined: Dec 27, 2002
Location: KNICK NATION
HakeemKnicks wrote:
GOLD!!!!
---
General Manager
Posts: 9,997
And1: 5,658
Joined: Jan 08, 2012
theres a reason hes the #1 most @ mentioned nba player on twitter, even ahead of lebron.
instagram.com/510movement
---
General Manager
Posts: 9,850
And1: 3,189
Joined: Sep 02, 2002
JR = The ODB of the Woodtang Clan.
---
Global Mod

Posts: 39,301
And1: 4,183
Joined: Jan 27, 2004
Location: Gott'a Stick To My Girls Like Glue, Ain't No No. 2 Here...Sean Paul Style, Baby Gyrl!!!
Mr_Perfect wrote:He's overdoing this ish. Act like you've been there before. Say one or two things, fine, but the dude is wilding on Twitter and Instagram with the disses. Relax yourself. I hate when someone takes trash talking too far.
Yeah, I mean who the f' does that?! I would *much* rather have he and Melo dancing and posing for fake photos after each win.
*cough*....Queen James....*cough*
BAT - Warriors


PG: Jrue Holiday/Matthew Dellavedova/Shabazz Napier
SG: CJ McCollum/Nik Stauskas/Marcus Thornton
SF: Thabo Sefolosha/Dorian Finney-Smith/Mike Miller
PF: LaMarcus Aldridge/Kenneth Faried/Joel Anthony
C: Alex Len/Joakim Noah/Luis Scola
---
Junior
Posts: 250
And1: 104
Joined: Oct 29, 2012
Definitely the wrong use of that meme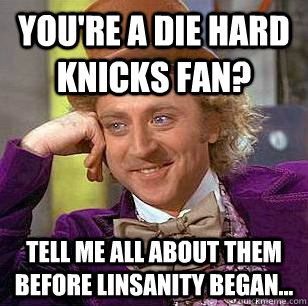 ---
Ballboy
Posts: 11
And1: 0
Joined: Dec 14, 2012
Location: Iowa
TheBigBoss wrote:JR = The ODB of the Woodtang Clan.
That's great stuff right there.
---
---