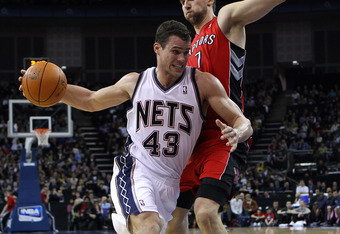 "
An NBA insider tells HollywoodLife.com the Orlando Magic are interested in acquiring Kris Humphries! Do you think Kim Kardashian would be happy in Florida?
Los Angeles might be losing Kim Kardashian. Even though there's an NBA lockout right now, NBA teams are still speculating on their ideal teams for next season — and from the sounds of it her husband, Kris Humphries, has some interested teams!
"The Orlando Magic are seriously looking at Kris," our source says. "They want to keep their star player, Dwight Howard, who is a free agent, and need a good utility player like Kris, so they can help their chances at being a title contender."
Kris, 26, last played for the New Jersey Nets, but is currently unemployed. Out of all the cities where he could end up being hired, Orlando might not be so bad for Kim since it's near Miami, where her sisters shot their reality show. However, Kim and Kris shouldn't start packing their bags just yet."
"It's really going to depend on the NBA lockout and when it's completed," the insider explains. "The lockout agreement will determine how much money teams can spend on players. There are going to be salary cap issues, so interest doesn't necessarily mean it'll be his best contract offer."
http://goo.gl/C49af