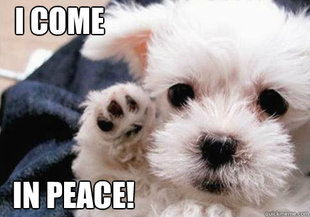 Hello DETROIT!
Ok, so here's the deal. I dont speak for the Suns Board at all on this subject, just myself. I feel that we desperately need a C and i think Drummond could be the solution (Sounds crazy right? Yeah, i know!). There has been numerous reports over the past 2 seasons that our FO has wanted Drummond, and even more so in this past offseason. Our main issue is we severely lack rebounding. Chandler is old and at this point is pretty much a mentor to our youngsters and a veteran voice in a very young locker room. Len was supposed to be the C we have been looking for for years, but has pretty much failed to a point where we didnt even offer him a new contract. Big Sauce (Allen Williams) is out for pretty much the season, so we have been stuck using some of our young PF's at C in pre-season (Chriss and Bender), but thats not the role they should be playing and both have been man handled by the opposing teams C's so far in preseason.
We need a C that can rebound first and foremost, play a bit of defense, and fits our timeline. I see Drummond being that Guy.
Now, i know his value is low right now, hence why you probably wouldnt want to trade him right away, but what if the offer was deemed fair (a little bit more than what people think his current value was at)? My original idea revolved around Bledsoe and Chandler (With us maybe also taking Jackson off your hands to help add value), but things get a bit messy, so as i was re-reading through reports over this offseason i saw one that i just might do and figured i would bounce the idea off you guys.
Suns 2018 1st/Bender/Chandler for Drummond straight up. Chandler is what he is and i already provided a bit of insight what his use is to a team. Bender is a young but raw PF with an all around skillset. And you know what you get with the pick, lol.
So would something like that work? If not, any other ideas? I mean Booker/Warren/JJ/Chriss are pretty much off the board, but other pieces could be moved. I also was looking at a possible 3 way with Cleveland where they would end up with Bledsoe/Chandler and send IT/TT to you guys with Drummond coming back to us. Didnt know if that one would make a difference getting back a pretty good young C in TT, but also having to (In his own words) "Back a Brinx Truck up" to resign a all-star in IT? Think it over and let me know, just kinda spitballing ideas.
**The ideas and commentary provided here represent Kerrsed and Kerrsed only, it shall not reflect the opinion or statements for the rest of the RealGM Suns Board. No animals were hurt in the making of this post. All sales are final.