Looks like the Falcons are done making external moves in Free Agency this year.
Signings:
DT/DE Jack Crawford from the Cowboys
Contract:
2017: $2,083,333
2018: $3,358,333
2019: $3,358,334
Guaranteed money: $3,000,000
WR/Kick Returner Andre Roberts from the Lions
Contract:
2017: $1,800,000
Guaranteed money: $750,000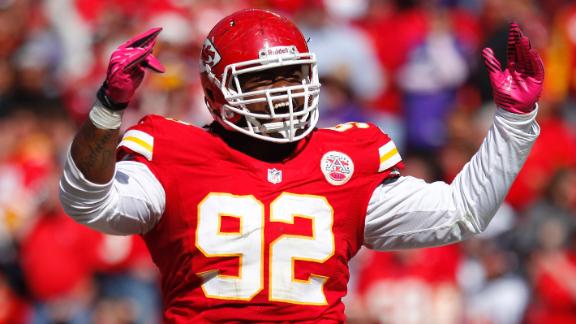 DT Dontari Poe from the Chiefs
Contract:
2017: $8,000,000 (could go up to $10,000,000 with incentives)
Guaranteed money: $8,000,000
The big splash was obviously signing Poe. He's had a rough couple of years fighting back injuries but the hope is that he can get back closer to his 2014 form. The 1-year deal is a "prove it" contract, so motivation won't be an issue. He can really help sure up the run defense if things go according to plan.
Andre Roberts will probably replace Eric Weems as the team's primary kick returner and 5th WR.
Jack Crawford gets brought in as a rotational piece on the defensive line. Dan Quinn loves his defensive line rotation.
Key Players Lost in FA:
Eric Weems
Aldrick Robinson (ok, not really a key player)
Patrick DiMarco (this one hurts)
Matt Schaub was re-signed to a 2-year $9 million total deal to serve as the backup QB.