Moderators: moocow007, Knickstape1214, Capn'O, magnumt, Deeeez Knicks, GONYK, NoLayupRule, mrpoetryNmotion, Thugger HBC, j4remi, King of Canada, Thorn
Pro Prospect
Posts: 791
And1: 187
Joined: Dec 29, 2009
I think you absolutely keep Frank. Let him grow into the player he needs to be. I would also explore trading everyone else not named KP. I would start with Kanter, even Hardaway. Hardaway is making 17 million per year. If you look at Boston, one of the most successful teams, the only players that get the big money are all stars. And you surround them with young players and role players who fit certain molds. I would be very curious, if Cleveland would ever consider the Brooklyn pick which will most likely be lower half of lotto for Hardaway. I would take a bad contract for 2 picks in this years draft. I think the top 6 are extremely strong. Right now Doncic according to NBAdraft.net is going 6th. This provides us with 2 more young pieces to surround Frank and KP. If the team gels well after next year we go after a second all star caliber player, possibly a third but that may take another year with Noah on the books. I still think the Hardaway contract was a huge mistake. But i really believe we can get value for him and Cleveland is ripe for the picking.
---
Senior
Posts: 677
And1: 102
Joined: Feb 20, 2007
Location: Knicks trollin' fan since birth
---
RealGM
Posts: 24,675
And1: 7,939
Joined: May 26, 2008
Location: OG Member of Frank Gang Gang
IB4TL
1 | CJ McCollum | TJ McConnell | Jawun Evans
2 | Vic Oladipo | Caris LeVert | Malachi Richardson
3 | Ben Simmons | Alex Abrines | Damyean Dotson
4 | Trey Lyles | Dorian Finney-Smith
5 | Dwayne Dedmon | JaVale McGee
---
Veteran
Posts: 2,649
And1: 889
Joined: Apr 08, 2011
Overpaid or not, the team plays better with Hardaway. Especially KP. Frank will also be better when Hardaway gets back, Frank is good at working with off ball guys and THJ runs well off the ball. Hardaway brings the spacing that we are desperate for right now.
---
Senior
Posts: 524
And1: 456
Joined: Oct 17, 2013
I'm sure Timmy would of been gone by now if he was worth the nets pick with that said we already have a bad rep for the way Phil treated melo and signing Timmy and trading him for the 2nd time so soon just seems like a dick move imo
---
RealGM
Posts: 18,825
And1: 11,050
Joined: Jun 24, 2006
Location: MR. FRANKTASTIC
---
Analyst
Posts: 3,305
And1: 3,613
Joined: Jun 27, 2015
Location: Law school
thebuzzardman wrote:Lock, Before, In, The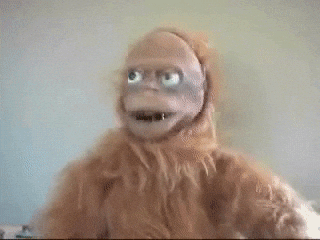 ---
Lead Assistant
Posts: 5,398
And1: 2,995
Joined: Nov 28, 2011
Hardy is not overpaid...we could have had him for less and him been underpaid but overpaid he is not...
In Krist we trust...

French Prince, "Were together, we're together man"

Greenie: Disagree. I think Tatum is going to be better than KP. I don't know about DSjr.

viewtopic.php?p=53748100#p53748100
---
---