LDNMagic90 wrote:

pepe1991 wrote:

drsd wrote:
AND-1





Did a google on that and this is not a one-off. Lot's and lot's of teams are using this. How can a professional NBA baller not be in game shape in October. HOW?


..

I find hilarious that almost all regular starters are having some type of injury that prevents them from playing. Like what a hell were you doing from April to October? Even by doing some self- preservation training three times a week would do the job, how can professional athlete just let himself go to the point where 2 weeks before season opener he is out of shape to the point he can't participate in workout-games?

According to some scientific study for soccer players, 6 to 8 weeks is process to get player into a shape, and that's for sport where you play 90 min and run around 7 miles a game, so how hard it is to get player into 15 min of action shape? 4 weeks? 2 weeks?

Mindblowing. Or just go out and say that your players don't feel like playing preseason as they find it usless, it's easier to understand than those bogus excuses.

It is very strange, I used to think NBA players were better conditioned than football (soccer) players however that is not the case.

When you look at the timescale between the end of season in soccer to the start of the new season, it is a much shorter turn around compared to the NBA. Most of the European leagues in soccer ends in May, if there's no international competitions then they start their pre-season in July with the seasons starting in August. It gives soccer players only 4-6 weeks worth of holidays before having to start training again. Most of the players even train during their holidays.

Whereas with the NBA most of the teams end their seasons in April (before covid or if you are in the playoffs) then they have around 6 months off to have their holidays and train before the preseason starts. Most of the players play in pick up games which to me is the equivalent of a soccer player playing in 5/7 a side games during the summer. I think what will help eventually is reducing the amount of regular season games so we can maybe have a shorter turnover between seasons, maybe that might improve NBA player's conditioning
Being elite player and looking like Harden or Doncic shows that being in top shape isn't required, where you look some Ronaldo, Messi or Lewandowski you figure how well prepared they are despite passing their objective prime.
This is one of best basketball players in the world, in middle of a season
vs Ronaldo in offseason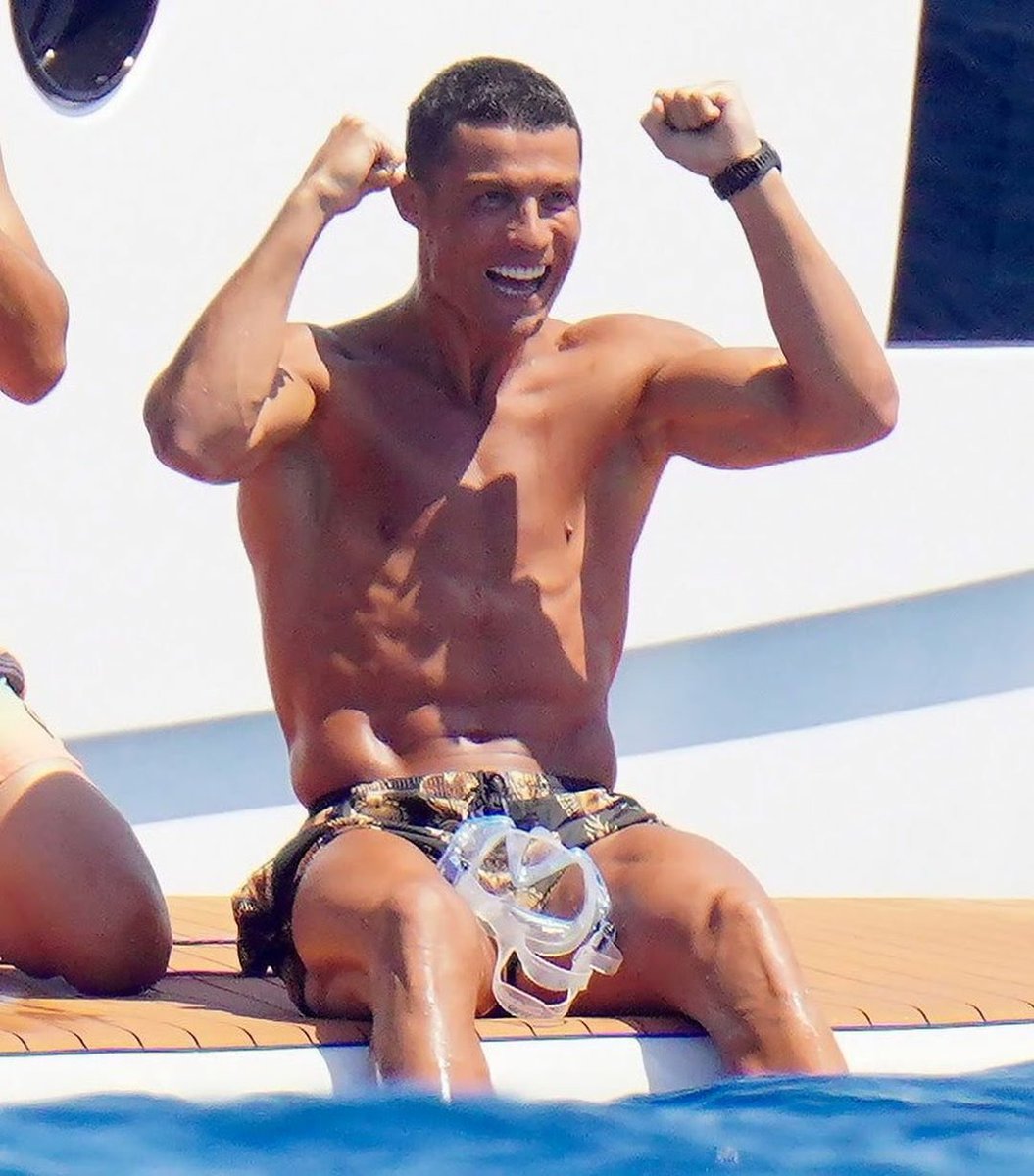 Almost every year some superstar shows up fat as hell in new season. Did you see Zion? Guy looks like he gained 20 pounds of fat. By the time he is 25, he will be looking like Michelin logo