Moderators: Howard Mass, UCF, ChosenSavior, Knightro, SOUL, Def Swami, UCFJayBird
Head Coach
Posts: 7,326
And1: 3,244
Joined: May 11, 2005
Fultz injury will be an excuse they needed.
So they will be ok.
---
RealGM
Posts: 25,906
And1: 13,665
Joined: Apr 08, 2008
If they f up this lotto pick that's coming to them...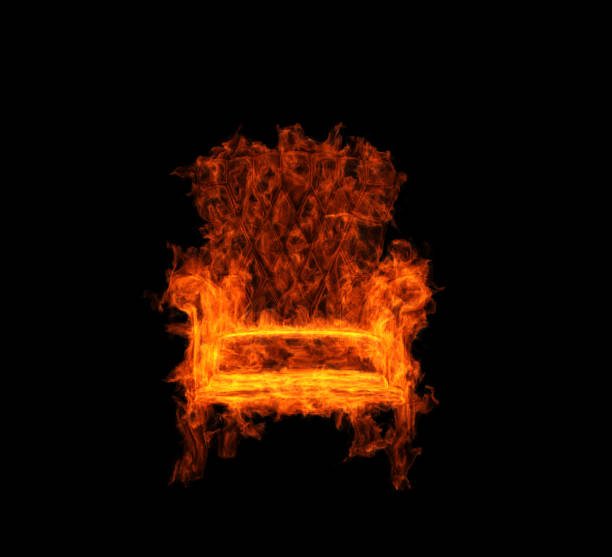 ---
RealGM
Posts: 11,344
And1: 5,181
Joined: Oct 13, 2012
Seat should definitely be warm....they've hit a couple singles but no home runs
FREE AG......
FREE HEZONJA
....... FREE AG......
FREE HEZONJA
---
Head Coach
Posts: 6,431
And1: 923
Joined: Nov 30, 2001
Location: Orlando
Their seats should be in ashes by now. Hennigans teams made much more sense in spite of the lack of wins. That Skiles lead team would be a higher end playoff team had they stayed together and maybe had Clifford as their coach. It went off the rails with the Bizmack overpay and the Harris and Dipo trades. At least we had a ton of assets.

I think the Magic need to reboot the entire franchise again. New team president and GM, clear the roster. I'm happy with Clifford. I don't blame him for the problems this franchise has. He's been one of the bright spots. I'd keep Vuc and trade the rest of our assets at the deadline and start scouting for the draft. Obviously Fultz and Issac are not really tradable, I'd just assume they recover and bounce back since they'll be here anyway. We need to rid this squad of Fournier. Gordon's maxed out his effectiveness here. I'm ready to see a new era like the rest of you folks. We need an aggressive GM who will get bold.
You look confused...let me fill you in.
---
Veteran
Posts: 2,981
And1: 841
Joined: Jul 07, 2009
Do you want to be a perpetually tortured team like PHO, SAC, and MIN, even though they finally found their young All Stars?

Do you want to be a mixed blend actually finding draft and team building success with both vets and young players like UTA, DEN and TOR?

Do you want to be a "big move" team like DAL, LAL, MIA, and despite some limitations from not being a big market/championship model?

Imho, our past two FO's were hired on 7-10+ year plans, and something like a UTA, DEN and TOR model.

It's all such a balancing game that simply can't be painted in broad strokes. And when you can get a 6thMOY for 12 mil, an All Star spacing big at 22 mil, and a just entering prime super 3&D in AG at 16 mil, what can you do but keep the same team as always? But guess what.. this summer's FA class may be the worst of the last few years. So how are teams going to improve against an aging LeBron, and an up and down BRK? Trades. This might be a really big trade deadline and summer.. But teams need to pony up, because WeHam have already proven to hold their hands 3 seasons in a row. (All my humble, outside opinion with limited education.)
---
RealGM
Posts: 13,060
And1: 2,462
Joined: May 28, 2005
They are doing a great job, unfortunately we got very very unlucky with injuries

It s tough
Welcome to the Steal of the draft ==> Mr Cole


Core of the Future: Fultz, Cole, chuma, JI, Mo
---
Analyst
Posts: 3,085
And1: 1,686
Joined: Jan 21, 2017
It's amazing how few GM's truly feel free to make bold moves. Daryl Morey is like having a new star player in the FO...it engages fans and players because you KNOW he will make moves. It's like a crooked Financial Planner - he's got to show that he's working or he doesn't get paid, so deals happen. Riley shares his boldness but I think Morey is the only one who, year in and year out, he makes it fun and exciting. He's not afraid to make a bad move, he knows he can fix or at least minimize the damage with a pick (worst scenario). If a team ever had a scenario ripe for that - it's us/now, IMO...why not?

Missing Fultz (and Evan) is particularly terrible for AG trade value because he may drop back into "creator" mode, where he looks awful...Evan, on the other hand, can pump up his scoring stats (even though the team suffers) while we're raggedy. I'd move them both sooner rather than later, unless there is just no market. This is approaching the time where teams are able to take some stock of where they're at and plot their trajectory for the rest of the season. Teams with hope will buy veterans to fill holes in their roster at the expense of the future, that's our market, IMO. This is not a true rebuild, this is a year of re-shuffling. What can we add to Vuc, Fultz, Isaac, Cole, Ross to build on? NOBODY on the roster is untouchable, but those guys are a nice base.
---
---