-------------------------------------------------------------------------------------------------------------------
Reino

de Las

Españas

67 -

Repub

blica Ita

liana

60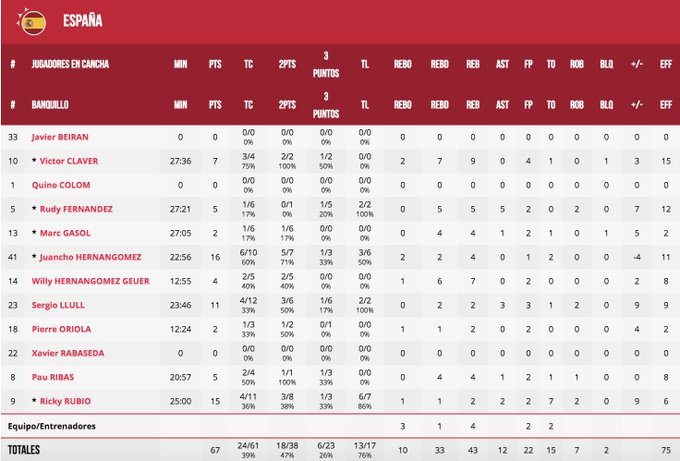 First Spanish performance at Fiba Phase 2 wasn't so solid as Marvel Phase 2 but got the job done.
With an unsullied 4-0 W record is yet mathematically classified to next phase regardless what happens Sunday against Srbjca.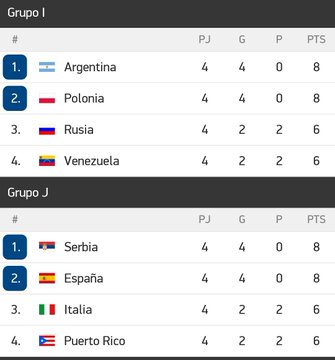 The hard-nosed hustler Italian basketball is now legend from the past. New generations (Bellinelli, Datome, Galinari, Gentile...) get tons of talent and skills but they lost the ability to wrestle in the mud in return.
Spain was intended to win the game mainly by defense.
They nailed it.
The Golden Boy
15 pts (1/3 3p) (3/8 2p) (6/7 1p) - 2 reb - 2 ast - 2 stl
wasn't shinny at offense (7 TO) but was lite disrupting the italian game.
Gasol and him well supported by Claver, Rudy and Ribas focused to lead the team into one of best defenses seen in this tournament with aussie permission. Italia just got trapped.
They try to win out of pure talent + Biligha defensive IQ but that was just not enough under the spanish relentless pressure with one or two men jumping to help and trap after each italian pass.
Today, other guys got the lights in attack (Juancho WallyGator and Llull).
They even had to join Rubio's highlights with WallyGator's ones to make it some long. Fair enough.
RR had something to say after the game: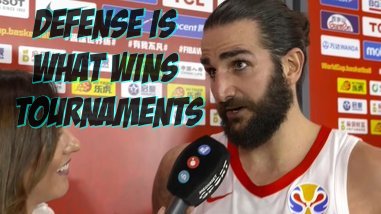 I hear him loud and clear.
I hope they will listen at Arizona as well.
Today, no BBFs.
So, normal they struggled to win.
Addendo: