(16-21)
@
(14-20)
10:00 pm EST
TV: NBA,CSNW
League Pass:
Radio: KHTK,NBA.COM
International:
@:
Indiana Pacers Starting Lineup:
PG-Jamaal Tinsley #11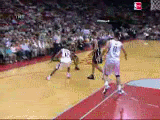 SG-Mike Dunleavy #17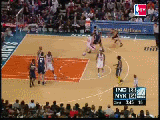 SF-Danny Granger #33
PF-Jermaine O'Neal#7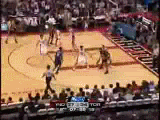 C-Troy Murphy #31
Sacramento Kings Starting Lineup:
PG-Beno Udrih #19
SG-John Salmons #15
SF-Francisco Garcia #32
PF-Mikki Moore #33
C-Brad Miller #52
Key Match Ups:
VS
VS
bobby Jackson 6th man match up:
VS
Mike Bibby countdown:
Days
Lets Joke Around :
vs
A Minute with Kenny The Goat:

Reporter:Kenny Thomas do you consider the Kings an elite team??

Kenny Thomas:The Kings are not an elite team right now but they will return to elite status when i get healthy.

Reporter::rofl: sorry Kenny i couldn't keep a straight face .

Kenny Thomas: yeah me too



Reporter:But Seriously Are You Going Option Out of your Contract after This Season?

Kenny Thomas: Let me give you the same answer that Greg Ostertag gave you 4 years Ago when you asked him the same question. Do you see The word idiot written on my forehead.
I'm pulling a Greg Ostertag.





Kings Related Quotes Around Realgm:
Smills91:No Lakers fans are the spawn of scum.

mitchweber:This is it folks--the closest Smills will ever come to complimenting Warriors fans.

Smills91:damn straight

Inside The NBA Quotes Corner:
Charles:"If you go out with a girl and they say she has a great personality, she's ugly. If they tell you a guy works hard, he can't play a lick. Same thing."'

Pre Game Analysis:
My Take On The Indiana Pacers: even tho im 100% kings fan The Indiana Pacers and Knicks and Celtics are my favorites teams on the east, so i know the pacers very will their very good team when Jamaal Tinsley and Jermaine O'Neal are healthy, hopefully they can turn it around after this game

The Ernie Johnson Stat:
The Indiana Pacers out assist their Opponents mainly because they make the hokey extra pass, so what you want to do is rotate quickly and force them to put the ball on the floor.

Preview:
Following a stirring, comeback victory, the Sacramento Kings seek a season-high three-game winning streak Saturday night when they host the struggling Indiana Pacers.

The Kings (14-20) overcame a 10-point deficit midway through the fourth quarter Thursday, before Francisco Garcia hit a 3-pointer with 7.9 seconds to play to secure a 116-113 win over Memphis. The victory came on the heels of Tuesday's 104-100 win over Orlando to open a four-game homestand.

Sacramento hasn't won three games in a row since a four-game winning streak from Feb. 28-March 6.

"In the last 5 minutes of the game we started making shots and that picks up your energy," Kings coach Reggie Theus said after Thursday's victory. "We've played through adversity all year, this wasn't the first time. Our guys don't quit.
http://sports.yahoo.com/nba/preview?gid=2008011223