By all accounts, it looks to be not only top-heavy, but stacked with centers, legit - and undersized.
Maybe this is too deep of an inquiry.
However, in assessing the current talent-level (short-term impact) of this years centers likely to enter, as well as their potential (medium/long-term impact) ; could GM's see a shift from smallball
and
the rebounding/shotblocking stereotype center into approaching centers as #1-#2 options on the horizon?
The reason I'm asking this is that there seems to be a slow, but steady resurgence of solid/good centers in this league (Cousins, Pekovic, Howard, Bynum, Gasols, Hibbert etc). If you couple them with this years draft, will the game allow the shift back to a more traditional role for centers, utilizing them to the fullest?
Next draft might be crucial in that sense. Just pondering about it theoretically say five of the top six picks end up being centers would help creating an image carrying significant implications.
Sirs, Gentlemen - please be introduced to your new potential college basketball addictions;
Steven Adams
Nerlens Noel
Cody Zeller
Isaiah Austin
Jeff Withey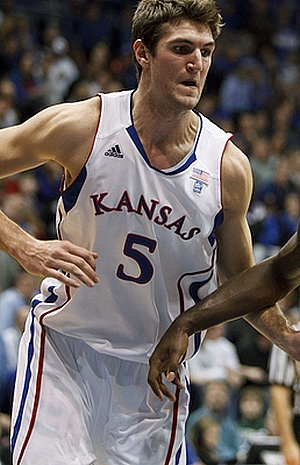 French prospect Rudy Gobert