Well quite the schedule! Second game, first of a back-to-back on the road. Into the fire early. So glad we had a full training camp and pre-season to prepare. Except for Collins we're fully healthy and we'll need all our resources at their best versus a polished West opponent. Our nascent but resolute defense is our foundation from which our best O flows. It would be great to catch some teams unawares with our new look on both ends. No time like now.
WHERE:
Ball Arena, Denver, CO
WHEN:
Friday, October 22, 2021, 8pm (CT)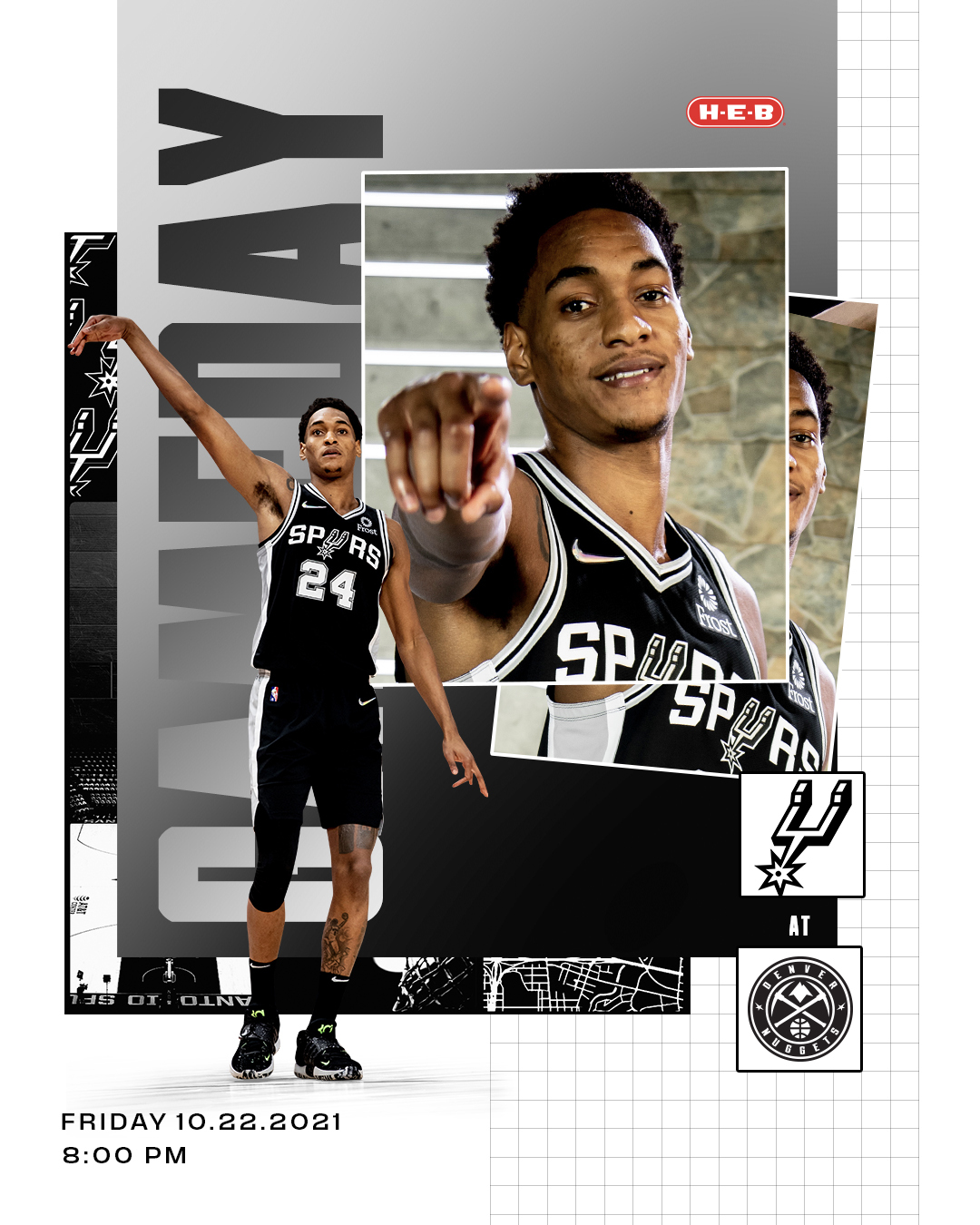 (Photo from Spurs Twitter)
#PorVida
GO SPURS GO!!!