A couple of days to regroup with rest and practice and we're back it to show better execution and solidify good habits: great man and help D, ball protection and movement, and making the most of the chances we create by making our shots!
Our youth-driven collective versus a vet-heavy team is a David vs. Goliath match-up. Communication, hustle and chemistry will be central to putting our best two-way game together. Aim true for the win, Spurs!
WHERE:
AT&T Center, San Antonio, TX
WHEN:
Tuesday, October 26, 2021, 7:30pm (CT)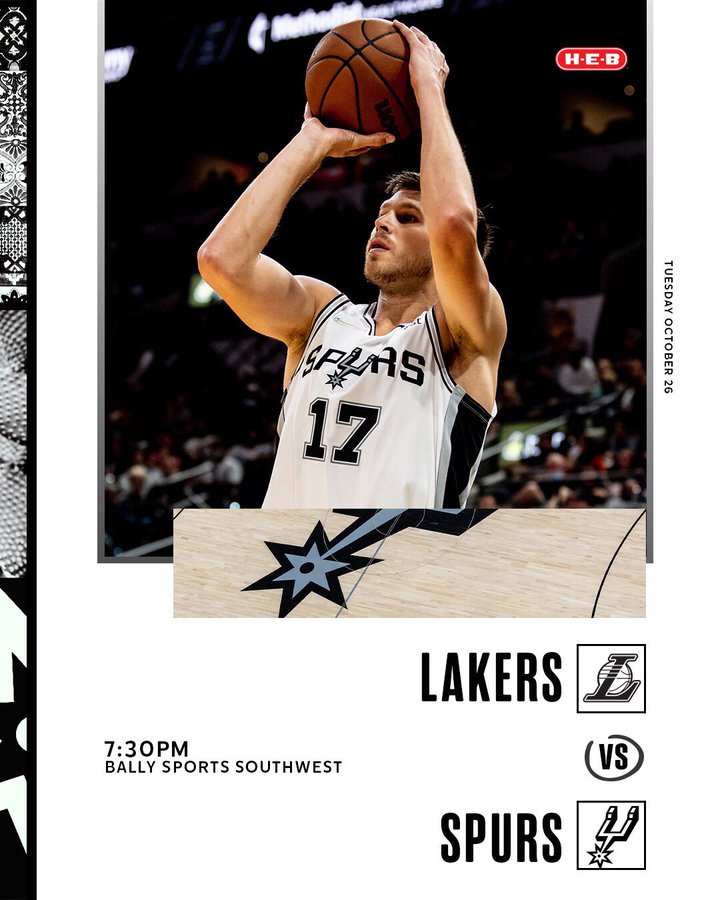 (Image from Spurs Twitter)
GO SPURS GO!!!