OAKLEY_2 wrote:

chubbs715 wrote:I'm not surprised but don't really care that much either. I don't think unvaccinated players can even come to Canada or play in NY and SF currently, wouldn't be surprised if a few more cities in the US follow through. Looks like we'll see a few rosters looking thin or having to play their bench more against certain teams, curious to see if players are really willing to sit out, especially ones fighting for the playoffs and they have to play Knicks and Nets for their last two games lol

In theory it should most definitely be a personal choice as having control of one's body similar to the abortion debate. Immunization though is effective if you reach critical mass numbers of people vaccinated and they can also develop their own immunity by contracting a less threatening load of this virus. That works for the vaccinated and so many chose to be two dose administrred. That overwhelming majority of people will never be mandated because after being presented with best known evidence they made the willing safety decision. Those left are mostly a danger to themselves because they are not best protected against critical illness. In Canada the employer is legally responsible for a worker's safety while on the job. An employer could argue to keep workers safe from critical illness while on the job they will have to mandate vaccination for some who remain unvaccinated and at risk. Society deems people at risk without seat belts and air bags. Most outside South Carolina easily comply. This is an extrapolation of that concept. That the NBA chooses to heed civil Libertarians that often bitch about all of the protocols, including masks, boo hoo, is now a league staring at no win damage control. So some handful of players with profiles are either smarter than everyone combined, the earth is Kyrie flat or some lost souls fools are afraid of a leadership position outside the self attention platform of twitter where there are no stakes when spouting opinions to followers. Gamble on your personal choices if so inclined but do not expect to have others willingly go down swinging too. Time for a one on one basketball league for the unvaccinated.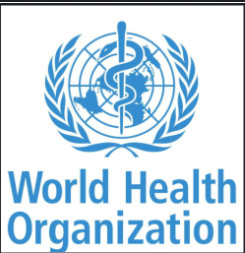 The guys forcing you to take the vaccine have the flat earth in their logo and a snake to mock you. Do you trust a snake? we all know how that story goes..