The new NBA season is right around the corner, with the pre-season starting next week. And Canadians are already playing basketball in Europe and around the world.
So for the fifth year in a row, I'm putting up my annual power ranking of the
top-50 Canadians
.
This exercise is getting a bit tougher each year, with the expansion of Canadian talent out there. Once again, the number of Canadians starting this season on an NBA team roster is going to break the previous record (for Canada or any other nation not named the US). We're up to 25 this year and a few others will play in the G-league, ready for a call.
To these, we can add a few former leaguers and a bunch of younger talents who are still in college/high school but will probably get there in the next few years. Overseas, there are two Canadians in the Euroleague, a record number of players (9) in the ACB (Spain), the best domestic league outside the US, and multiple players in other strong domestic leagues, including Greece, Italy, France, Russia, Turkey, Germany, Israel, Australia, and China.
Two ground rules before starting:

* First, I do my ranking with an eye to the Canadian National Team. That is, I'm thinking who I would most like to see on the team if I had my choice and they would be willing to suit up. This means that I'm also considering positions to an extent and also fit with others.
* Second, there are no high school players in my top-50. As a rule, 17 and 18-year-olds not named Luca Doncic are just not that good at playing grown-up pro basketball. So you can save your "where's Elijah Fisher" outcries (I would not have him here in any case). One could argue that I should apply the same rule to college freshmen who still haven't played a game in the NCAA. That's fair, but I decided to still include one here, though my rule is that these cannot be ranked higher than #40 on the list.
This year I'll do it in stages, as I'll be adding a brief write-up for each player and this could get quite lengthy. As always, feel free to disagree!
Before getting to the top-50, I'll start with a few players who didn't make it.
TEN HONORABLE MENTIONS:

1. Potential future leaguers: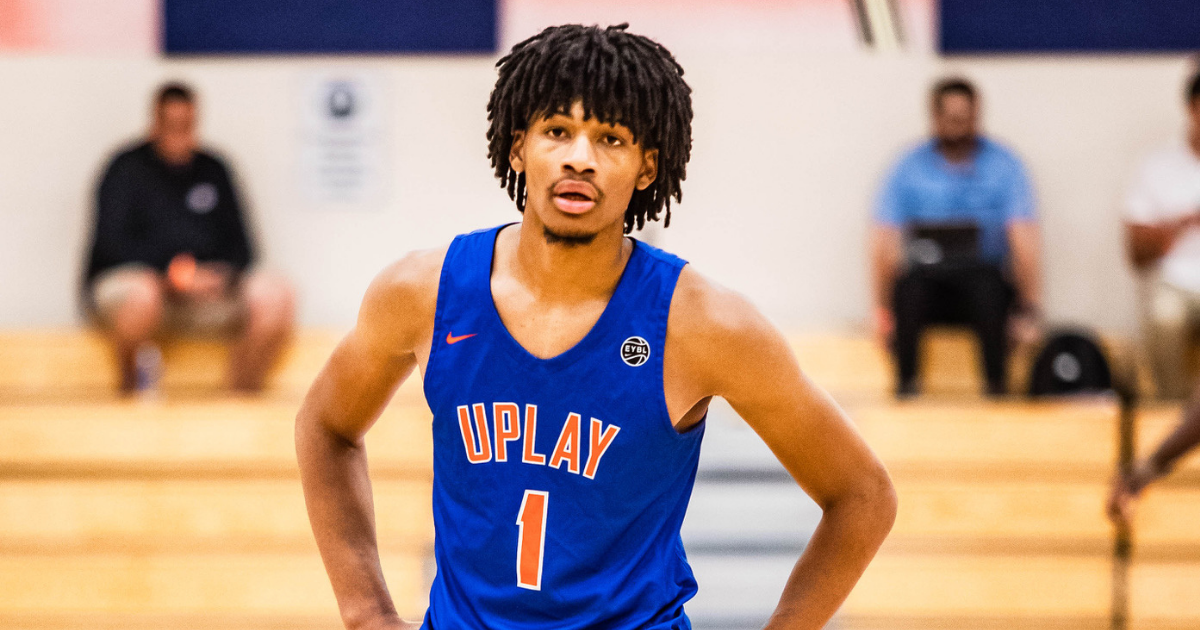 Shaedon Sharpe | 18.3yo SG | 6'5, 200lbs, 7'0 wingspan | Kentucky | London, ON

Had my arbitrary rules allowed it, Sharpe would already be comfortably in the top-50 after his meteoric rise this year. I project that a few years from now he'll be in the top-5.
Andrew Nembhard | 21.7yo PG | 6'5, 195lbs, 6'4 wingspan | Gonzaga | Aurora, ON

The older Nembhard continues to be very solid but not spectacular. Missed a national NCAA title by a hair last year and will go at it again this season, leading arguably the best team in college. Improved shooting will be key for his NBA prospects.
Ryan Nembhard | 18.5yo PG | 6'0, 170lbs | Creighton | Aurora, ON

The younger Nembhard is going to be a heck of a college player and might eventually be better than his brother, despite being 5 inches shorter.
Simi Shittu | G-League | 21.9yo C | 6'10, 240lbs, 7'1 wingspan | Vanderbilt | Burlington, ON

Simi continues to float around the league and it seems all he needs is a real chance to show what he can do. I think it might happen for him this year, as he could be our top G-league prospect.
Quincy Guerrier | 22.4yo SF | 6'7, 220lbs, 6'10 wingspan | Oregon | Montreal, QC

Guerrier had a very good season last year at Syracuse, before transferring to Oregon. If he can continue his assent (and in particular make his 3-pointers) he might be a second-round draft selection next year.
2. Current leaguers

Dalano Banton | Toronto Raptors, NBA | 21.9yo PG | 6'9, 205lbs, 6'10 wingspan | Nebraska | Toronto, ON

Raptors fans might not like this, but I really don't think Banton is a very good player at this point. Is the potential there to be a legit leaguer? Sure. But it's far from a sure thing and will require significant improvement, particularly in the shooting department.
AJ Lawson | Atlanta Hawks, NBA | 21.2yo SG | 6'6, 180lbs, 6'7 wingspan | South Carolina | Brampton, ON

Lawson signed a contract with Atlanta to become the 25th Canadian in the NBA to start the season. Not sure he's going to stick and will need to show more to enter the top-50 with the constant addition of talent we're seeing all around.
3. Former leaguers

Anthony Bennett | Hapoel Jerusalem, Israel | 28.5yo PF | 6'8, 245lbs, 7'1 wingspan | UNLV | Toronto, ON

At only 28, it seems like we've been here countless times before as the former #1 draft pick tries to revive his career, this time in the Holy Land. Can he do it? I've watched a couple of his games in Jerusalem and before that in Victoria and though he seems to have the right attitude, I have my doubts.
Tyler Ennis | Turk Telekom, Turkey | 27.1yo PG | 6'3, 185lbs, 6'7 wingspan | Syracuse | Toronto, ON

After two bad injuries and having played only a handful of games in the last three years, the younger Ennis brother will try to make another comeback. Fingers crossed and if he manages to get back to his old form he certainly still has a place in the top-50.
Nik Stauskas | G-League | 28yo SG | 6'6, 210lbs, 6'8 wingspan | Michigan | Mississauga, ON

What happened to the sharpshooter who looked so promising in Michigan? If not for Bennett, he would probably be considered the biggest Canadian bust of the decade. Nik is only 28 and should have been at the height of his career, but I'm not even sure he's that motivated to play competitive basketball anymore.
Tomorrow I'll post 26-50.