[youtube]http://www.youtube.com/watch?v=s5oZ-BbCVk0[/youtube]
vs.
[youtube]http://www.youtube.com/watch?v=COT4FooZMU8[/youtube]
After closing out an incredible series against your Grizzlies, the Los Angeles Clippers came out victorious. That didn't stop us. We got stronger, we got better - we got a full squad now.
Key Matchups
Randolph
and
Griffin
Dunking vs. post ups, jumpers vs. posters. Flair vs. Fire, the match-up of all match-ups. This will determine if we win or not, if Memphis CAN win. Controlling the young gun Blake Griffin will be challenging. On the flip side, can Griffin handle the fundamentals of Zach Randolph? We'll see.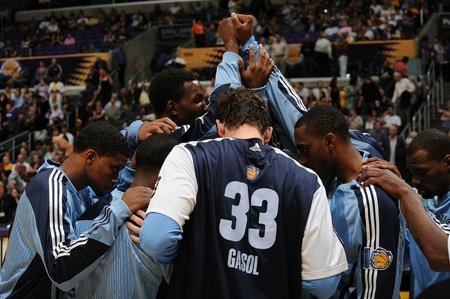 GO GRIZZ!