If you're looking for a sure contributor in this draft, Andre Roberson is about as low risk as they come.
He is offensively challenged. However, unlike Chris Singleton and Jan Vesely, Andre Roberson is a very high motor athlete. He was the nation's top defensive rebounder last season and right now he's averaging 12 boards a game, which is second in the NCAA. Comes from a real good family. Roberson's dad played pro basketball overseas and his mom was a collegiate volleyball player. He's going to be a better pro than collegian IMO. Potentially, much better.
I doubt he lasts to round two, but if he is on the board Roberson is surely a GREAT SF prospect.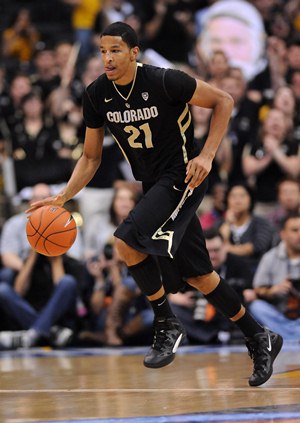 There is little doubt, then, that Andre Roberson is an excellent NBA prospect.

When contemplating an NBA comparison, players as diverse as Shawn Marion, Kawhi Leonard, and Kenneth Faried come to mind

, showing just how many different directions his development could take him and just how good he could be. He already possesses ideal size and athleticism for the NBA wing position along with excellent defensive potential and intangibles. Scouts will be watching him closely this year to see whether he can emerge as a comfortable, consistent, and prolific perimeter shooter. His NBA future is bright, regardless of his offensive development, but if he continues to improve as a scorer, then he has the chance to be a very special player at the next level.
From DraftExpress.com
http://www.draftexpress.com#ixzz2GwKkmCuQ
http://www.draftexpress.com