YOUR Washington Bullets are now 28-34 and winners of 11 of their last 13. The best record in the NBA in that span.

They remain in the 10th spot but creeping up on the Hornets.

The Bullets swept the regining NBA champions in DC on Wednesday night. Russ and Brad had efficient, great performances. Rui had one of the dunks of the year... on Anthony Davis. And the defense continues to impress. It seems that the Wizards have now become a fast pace, paint point scoring team. The number of 3-pointers taken is down as well.

On Friday night, another game with the Cavs is on tap. This time in Cleveland. Kevin Love came under fire earlier this week for his bad body language in a game at Tampa against the Raptors. He's apologized to his team but it seems this rebuild with CLE's young guys and the relics of the Cavs last championship runs is coming to a head soon.

Larry Nance Jr., Isaiah Hartenstein, Matthew Dellavedova and Lamar Stevens all suffered injuries from Sunday's game in DC.

Will the Cavs get revenge at home for the L they took earlier this week?


-------------------------VS-------------------------



Last game:
LA Lakers @

Wizards

(107-116) - W
Magic @

Cavs

- (109-104) - L

Lineups :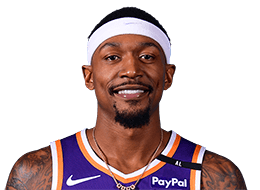 Bench: