YOUR Washington Bullets JUST GOT KILLED AGAIN BY THE 76ERS, going down 0-3!

Tonight, they play their final game of this pandemic season. The 76ers will be extra motivated to finish business and gain time on the impending matchup with the Atlanta Hawks in the 2nd round which should be a fun one.

The talent disparity, the size disparity, and the coaching disparity is laid bare for the whole world to see. Does Ted Leonsis, who was courtside at Game 3, see this? A championship team is in your face.

Of course he will not trade Beal or Westbrook. So whoever is running the front office will have to make a team that's anywhere between 4th and 10th in the East competitive with Milwaukee, Philadelphia, and Brooklyn in one offseason.





On this Memorial Day, I start this thread to ensure that the Bullets go out in spectacular fashion and Brooks is not coaching here in 4 months time when Training Camp starts up.

Who knows? Maybe Tommy Sheppard also is gone too.

If Ted Leonsis is talking to Beal and Westbrook about building a championship roster... maybe he should take a page out of executives in Utah, San Antonio, Miami, etc? Or even look at the 76ers who were swept in short order in The Bubble in 2020 who then hired Daryl Morey who re-tooled around Embiid and Simmons in spectacular fashion...



-------------------------VS-------------------------



TV:




Last game


Wizards

@

76ers

- (103-132) - L

Lineups: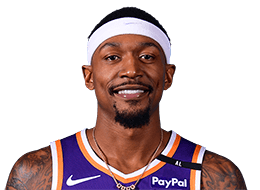 Bench: