Moderators: Domejandro, Prez, Dirk, zimpy27, Yuri Vaultin, PockyCandy, ken6199, bwgood77, BombsquadSammy
RealGM
Posts: 33,835
And1: 19,590
Joined: Sep 22, 2013
Location: Empire State
2nd best signing of the Knicks offseason. Him and Randle are solid moves.
Everything else?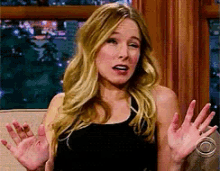 ---
Veteran
Posts: 2,957
And1: 2,375
Joined: Dec 25, 2016
NoDopeOnSundays wrote:

jpengland wrote:Yearly Knicks blind optimism incoming.

I'd be shocked if the Knicks win more than 25 games.

Horrible roster construction, very, very inexperienced and zero (efficient) perimeter scoring.

Barrett maybe a player one day, but we are looking at 45%TS next year. Knox will be similar.

Blind optimism? All we want to see is the young players develop, win totals aren't even part of the equation now. And the roster is constructed to get assets at the deadline, it's painfully obvious to see with all these guys being on 1 year or 2 year deals with team options that they are trade fodder for teams that need an extra piece going into the playoffs.

With so many teams having a chance at the title this year we should be able to get late firsts and lots of 2nds from some of these guys.
These randoms living in trailers across the country think the average Knicks fan is Screaming A. Smith. No actual Knick fan thinks we're doing anything other than trying to get the #1 pick again. The average Knicks fan would have rather just taken on expiring trash contracts and give more minutes to our young players to figure out who can play. They think Knicks fans were crying because an invalid wouldn't come to show off his suits on the bench next year for max money. Nobody actually thinks this way. Turn off ESPN and take a deep breath.
---
Junior
Posts: 497
And1: 390
Joined: Jan 10, 2019
dakomish23 wrote:

jpengland wrote:

Zenzibar wrote:

Maybe, maybe.

Your roster is impressive though, I must say:

Oh wait, nevermind, see you in the lottery. Oh wait, don't we own your lottery picks?

Pictures of your last championship are in black and white..

It's true though
I know right. hahaha.
He's wrong though, the Championship was in color. It was the TV that was black and white. lol
---
RealGM
Posts: 23,698
And1: 13,373
Joined: Jan 12, 2013
Location: Queens
All this ruckus over Marcus Morris.. I'm convinced he"ll lead the Knicks to the playoffs now
Your only as real as the company you keep - tsu surf
---
Assistant Coach
Posts: 4,216
And1: 621
Joined: Oct 15, 2005
Location: NJ
Great addition for the Knicks. If they can flip him for a pick/asset by February, it will be even better.
---
Lead Assistant
Posts: 5,130
And1: 1,875
Joined: Jun 27, 2009
Contact:

Post

#166 » by YouthMovement » Fri Jul 12, 2019 8:14 pm
Arteezy wrote:Gotta love Spurs fans bragging when actually they are not even relevant anymore, without Duncan they are a treadmill team and the proclaimed GOAT of the benches rans Kawhi out of town.

And the Knicks ..Lol. Going for the 35 victories and 12#pick I guess

.
lottery changed buddy. pelicans won the lottery with 33 wins and lakers got the 4th pick with 37 . there's really no point of fully tanking but nice try
---
Sixth Man
Posts: 1,560
And1: 1,883
Joined: Jul 28, 2017
are those popovich tears i see?

spurs must of did some shady stuff all this bad karma coming back to haunt them
---
General Manager
Posts: 8,532
And1: 3,441
Joined: May 18, 2007
Karate Diop wrote:

RHODEY wrote:

BVB24 wrote:

Stay miserable, Knicks fans.

More like we dodged misery...

Dodged misery... For extreme anguish...
I disagree , the knicks aren't locked into a whiny simp and a future gimp.
---
RealGM
Posts: 22,301
And1: 2,358
Joined: Jul 21, 2002
Netsultimatefan63 wrote:Great addition for the Knicks. If they can flip him for a pick/asset by February, it will be even better.
One year contract so he will be able to refuse any trade.
---
---