Probably have re-stated it almost a dozen times by now that it is my perception that Travis Schlenk's first priority this off-season is to somehow acquire a player currently or projected to evolve into a
high-end elite talent
to add to this roster. It is a perception rooted in Schlenk's own comments prior to 2020 and even more recently.
And if not now, then that becomes the first priority for next off-season--though, waiting likely raises the likelihood of more competition from other teams in the free agent market and (because of playoff expectations next season) lowers the likelihood of having a draft slot that would allow for it.
That's all notably different from merely acquiring role players to fill out the rotation.
Schlenk's assertion to one beat writer--several weeks after having acquired Capela, incidentally--that he would not hesitate to add talent this off-season that would create
"competition at some positions"
is consistent with the belief that his priority list starts with adding someone who brings special pedigree. In a June 2019 interview, in the context of speaking about the Hawks' eventual free agency hopes, Schlenk recalled the importance in Golden State of being able to add former All-Star Iguodala at a critical juncture in their evolution.
The other qualifier we learned from that same interview was that Schlenk said
"ideally, he will add players he feels are still growing or can still grow with the young core that is currently in place."
In another quote, he specifically indicated interest in
"maybe guys in their mid-20s who still have room to improve and are maybe coming off their first contract, or that we feel like would be good additions to our group, and try to increase our depth a little bit."
Some have read "try to increase our depth a little bit" to indicate an interest in role players. Let's think about that, however. If one looks to reconcile that phrase with his stated interest in creating "competition at some positions," then is it not the case that as you add legitimate starters to the rotation, then just naturally, you also increase depth by virtue of former starters getting pushed back on the depth chart? Mind you, being forced back on the depth chart doesn't necessarily mean any significant decrease in minutes, either. Most teams these days have 8 players getting about the same load of the minutes for their team, not just 5.
So, which positions are "some?"
As-of right now, most of us would acknowledge there are six that are practically guaranteed to be either a starter or part of the rotation going forward, barring any of them being part of a trade: Young, Huerter, Reddish, Hunter, Collins and Capela.
It would be reasonable to believe, then, that there is some opportunity for some addition to challenge for a starting wing slot since none of Huerter, Reddish or Hunter have solidified themselves as the lock-certain starter at SG or SF. Many consider Reddish to have the highest ceiling of the group, and/but Pierce and Schlenk have both raved about Hunter's maturity and upside practically since the first day of 2019 training camp. Huerter's spot in the rotation is somewhat more vulnerable, given nagging injuries and the lack of much enthusiasm about his potential on defense. So, someone could easily step-in ahead of him at minimum, or perhaps could totally replace him if the right trading partner surfaces.
And too, it would be reasonable to believe that there is some opportunity to challenge, not for a starting spot, but still for 27-32 minutes/gm in rotation with Collins and Capela. Moreover, who knows for a fact that Capela's foot injury won't continue to be an issue, or just as plausible, that the theory of how well Collins and Capela fit together might not play out in reality? Or, though less plausible, who knows that Schlenk doesn't receive a trade offer for Collins that he simply cannot refuse? For now, anyway, it cannot be contended that Dedmon, Labisierre or Fernando is going to lay permanent claim to being the other major-minutes-eater down low. So, for all of those reasons, it only makes sense that there could be a competitor added to frontcourt.
So, who might qualify as high-tier wing addition?
Very few feel good about the likelihood of landing a player from this draft who will walk into training camp as an Iggy-type addition, and I'm among those. I don't see that as a rational option to pursue.
In the free agent market, there are a handful of plausible rotation guys, but almost no Iggy-type additions. Worse yet, most of the rotation types may represent a net-negative, given how necessary it is for the Hawks to compensate for Young's defense by adding stronger perimeter defenders even as they also add shooters.
Brandon Ingram (23 this week)
really represents the only chance at infusing into the roster a significant wing talent from the free agent market. He's not in his mid-20s, but he is finishing his first contract. He's not an exceptional defender, but he is generally thought to be improving in that way in the last year. He's not universally considered to be a max contract kind-of asset, but many do. Will he be an option? Among fans and many bloggers, conventional wisdom has been "no, he won't." But the one glimpse we've had so far of what actual NBA execs and scouts perceive is that there is some degree of reason to believe he's get-able. Even so, from where I sit, if he doesn't land back in NOP, my guess is that he ends up with NYK, who I have to believe would be his favorite suitor.
In the trade market, at least as we turn the calendar to September, the only players who would seem to meet the criteria are
Buddy Hield (28 in Dec), Bradley Beal (27)
,
Caris LeVert (26)
,
Zach LaVine (25)
and
Victor Oladipo (28)
. The first four, however, are regarded as disappointing defenders, and especially those first two. Don't see it. And I just covered the pros and cons on Oladipo in another post--essentially that he shapes up to be a too-pricey Forrest Gump box of chocolates in the hear-and-now.
Nothing seemingly promising there, then. So, how about an impactful low-post addition?
Draft? Same as above. And at least right now, the only eyebrow-raising possibilities aren't actually widely-considered to be on the trading block, but just guys who make for some interesting chatter following a too-soon exit from the playoffs--e.g., Embiid.
In free agency, though, there is one who stands out as fitting much of the profile Schlenk imagines:
Christian Wood
is 25, and has emerged this past season as an upward-trajectory force, both on offense and on defense. Some have even argued that he has All-Star potential. I don't think they're wrong to argue that much. Having said that, who knows how Schlenk assesses his fit for the Hawks. But in my reading, I've found some who think he will sign for as little as $12m and as much as $20m--a range that, dialing back to the question posed in the header above, Schlenk can easily accommodate, assuming he projects the player to develop into a high-tier asset.
Cherry on top... Schlenk has added his Bogut, in having added Capela. Found this quote intriguing...
"...But there was another whole part of that trade, which is that we knew we needed to get a defensive anchor at center. We were trying to change the way we played. We wanted to get bigger. Tougher. We weren't getting anywhere just trying to outscore teams. So getting Bogut was a big part of that deal (sending out Monta Ellis). Obviously, in hindsight, it's all about turning the team over to Steph, but people forget how big Bogut was in winning that first championship. That's where the defensive part of the equation really started to change. Sitting here today, I can't say that trade was more about giving Steph the team or getting that defensive anchor. It was both."
And now it's time to add an Iggy, that is, in terms of adding someone with Iggy-like impact on the rotation. It doesn't seem likely that that can happen this off-season in the backcourt. But it could in the frontcourt.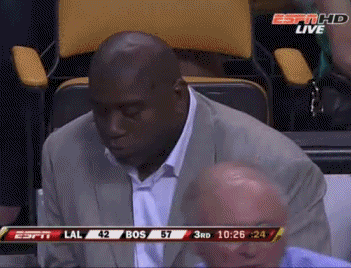 Let's see what happens.