Marcus Smart
https://hardwoodhoudini.com/2021/07/20/boston-celtics-smart-long-term-answer/
Marcus Smart has been the best playmaker on Boston these past two seasons and he's only improving. Smart just averaged a career high 5.7 assists-per-game, with just 2 turnovers-per-game. This in fact is the 39th best assist-to-turnover ratio in the NBA, ahead of elite playmakers such as Nikola Jokic, James Harden, Ben Simmons and Damian Lillard.

The Celtics have always been a better team when Smart is passing and not overstepping his role. He should know that his best utilization is as a creator for others, with his great court vision and pass-timing.

By no surprise, the Celtics had a 10-2 record when Smart recorded at least eight assists in the 2020-21 season. Over the last two seasons, the Cs have a staggering 16-2 record when Smart has more assists than field goal attempts. If that isn't a sign of what could be, what is?

According to NBA tracking statistics, Smart created the best shots for the rest of the Celtics. On passes from Smart, the Boston Celtics shot 49.1% from the field, the best of any rotation player by nearly 4%. On three-point attempts from Smart passes, the Cs shot 44.1%, which is also the best of any rotation player.
Payton Pritchard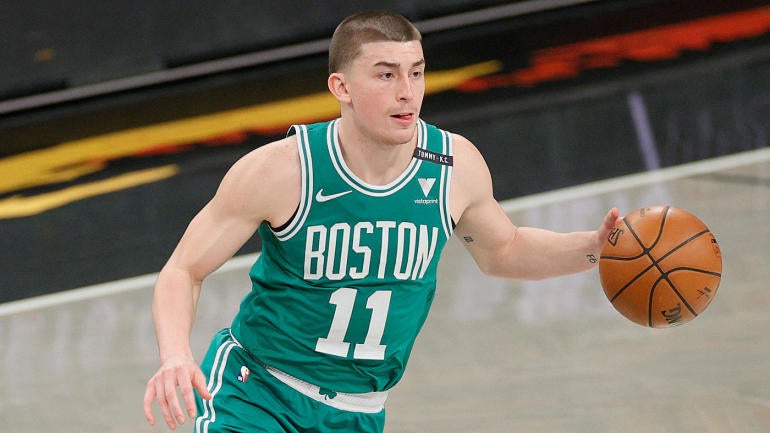 https://www.cbssports.com/nba/news/nba-draft-day-memories-celtics-payton-pritchard-reflects-on-his-journey-toward-living-his-dream/
Boston Celtics rookie guard Payton Pritchard played himself into a significant role in his first year in the league. He appeared in 66 games during the 2020-21 regular season, while averaging 7.7 points, 2.4 rebounds and two assists in 19 minutes a game. He also averaged over 13 minutes in all five of Boston's playoff games in the first round against the Brooklyn Nets. Although he missed the All-Rookie team this season, that says more about the depth of talent in the 2020 draft class, and Pritchard still received 20 votes....

Pritchard was thrown immediately into the fire in a sense, as Boston's All-Star point guard Kemba Walker was sidelined to start the season. In his eighth game of the season, Pritchard recorded his first 20-point game when he totaled 23 points, on top of eight assists and two boards. That early-season success earned him a regular spot in the rotation, and even got to start a few games when Boston needed him.

But while Pritchard looked like a seasoned veteran from the start of the season, he was still awestruck by playing against some of his childhood idols.

"Matching up with a lot of players that I looked up to like Chris Paul, Kyle Lowry -- guys you can just say something to real quick and learn something new -- it's just crazy that you go from looking up to them your whole life then you're out there playing against them," Pritchard said.
Yam Madar
https://hardwoodhoudini.com/2021/07/10/boston-celtics-know-yam-madar/
Madar was selected 47th overall by the Celtics in 2020. He spent last year playing overseas in the Israeli Basketball Premier League.

The 20-year-old appeared in 30 games with Hapoel Tel Aviv, playing 33.2 minutes per game. He averaged 17.1 points, three rebounds, 5.2 assists, and 1.3 steals while shooting 46.9% from the field and 40.9% from deep.

Many draft experts loved his upside during the draft last year, and that love is now resurfacing. With Boston's expected offseason changes, he could earn a spot on the roster.

He recently announced that he would be playing for the Boston Celtics' Summer League team in Las Vegas this summer. Madar is currently in...Boston to begin workouts.

His potential, combined with Boston's lack of depth at the guard position, could lead to Madar getting a shot next year. He's received super high praise from everyone that talks about him.
Carsen Edwards
https://www.celticsblog.com/2021/7/1/22552927/celticsblog-exit-interview-carsen-edwards-trying-to-find-his-fit-celtics-boston-nba
As a second round pick in the 2019 NBA Draft, Carsen Edwards made some big moves to make the Boston Celtics roster in his first year. He was an explosive scorer that could get his own shot out of Purdue and proved his NCAA Tournament performance wasn't a fluke by lighting up the Summer League. The Celtics had high hopes that he could be an off the bench scorer who would round out their rotation. In the first year, there was some growing pains, but it all set him up what was supposed to be a better sophomore year in the league. Unfortunately, Edwards was not really able to make that jump up in his development.

The 2020-2021 season from Carsen Edwards was up-and-down. The undersized shooting guard had stretches where he was a great scoring threat on a second unit, and then he showed at times he was not quite sure what was going on around him on the floor. This season he averaged 4 points, 0.5 assets, and 0.8 rebounds per game while shooting 42.3% from the field and a measly 28.6% from three. There was no sense of progression in his offensive game for this past season. The only major statistic that improved from his rookie season was his field goal percentage, but it all came on less minutes per game compared to the season before....

Heading into his third year, it will be do or die for Carsen Edwards. He will have to show that he can be an integral part of this rotation. Edwards has used all of his leeway on the roster and now is the time to show what he can bring to the bench unit. If not, he may just need a new start either to be traded or waived down the road to open up a roster spot.
Tremont Waters (RFA)
https://www.nbcsports.com/boston/celtics/nba-rumors-tremont-waters-looking-move-celtics?cid=Yahoo&partner=ya4nbcs
The Tremont Waters era in Boston may soon be coming to an end.

Jared Weiss of The Athletic reported Monday the Celtics guard has been working out away from the team in Connecticut and is "looking for more of an opportunity to break into a rotation elsewhere in the NBA this upcoming season." Waters is a restricted free agent and has one season of eligibility left as a two-way player.

Over his first two seasons in Boston, Waters has averaged 9.6 minutes per game in 37 games. The 2019 second-round draft pick averaged 3.8 points and 2.4 assists in 26 games last season.

The Celtics' backcourt depth already is looking thin following the departure of Kemba Walker. If Waters opts to sign elsewhere, that will leave Marcus Smart, Payton Pritchard, Romeo Langford, Carsen Edwards and Aaron Nesmith as the remaining guards on the roster.
What could the Boston Celtics be looking for in a new potential point guard after Kemba Walker trade?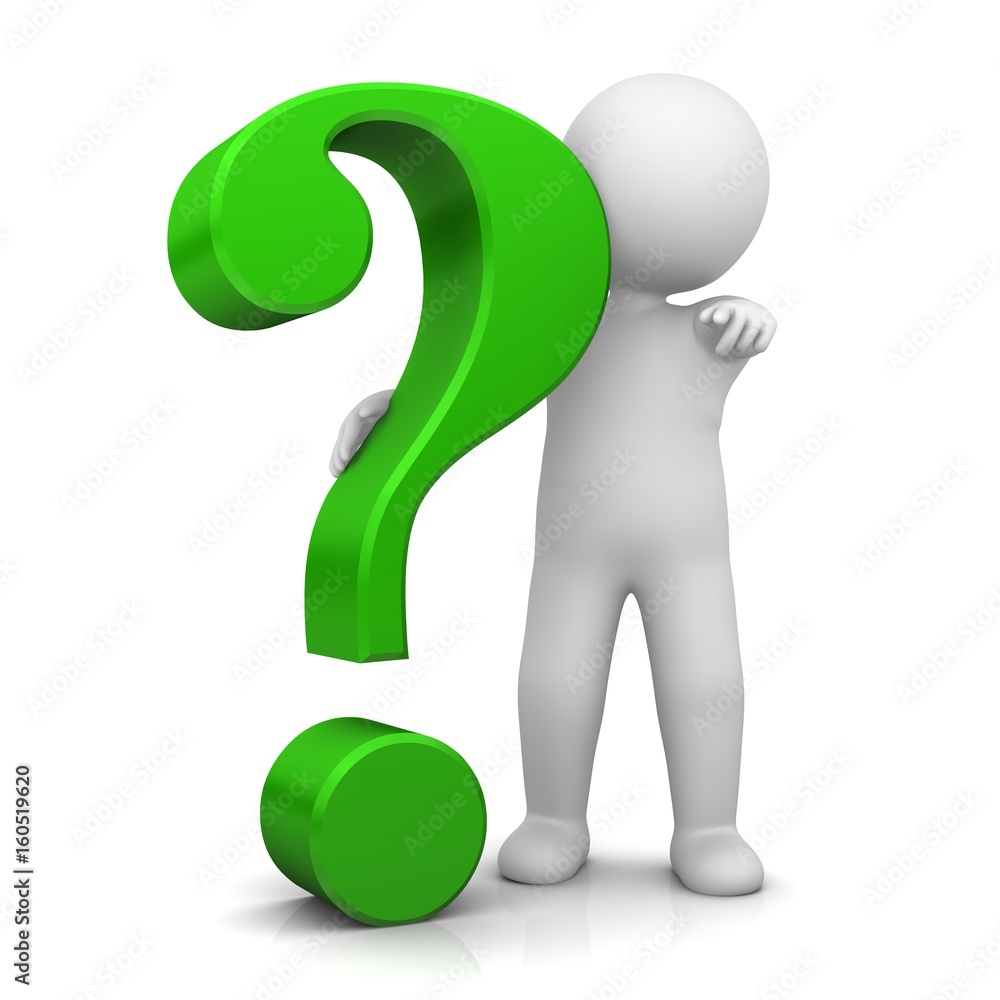 https://www.masslive.com/celtics/2021/06/what-could-the-boston-celtics-be-looking-for-in-a-new-potential-point-guard-after-kemba-walker-trade.html
That leaves perhaps the biggest question on the roster: Point guard. The C's will likely upgrade the spot this offseason with someone who fits better alongside Jaylen Brown and Jayson Tatum. Even at Walker's peak form early in his Boston tenure, his fit alongside the young stars was always a little awkward.

The two point guards on the current roster are Marcus Smart and Payton Pritchard. The Celtics could roll with Smart with his playmaking ability after averaging a career-high 5.7 assists per game. But having him as another option as a ballhander fits his role better instead of as a full-time point guard....

There's no exact need to get a shoot-first or scoring point guard by any means. That's why Walker's fit was less than ideal: he's a volume scorer but efficiency isn't necessarily his best strength. Walker certainly brought the talent level of the roster up, but fit is partly why the C's never seemed to play up to the sum of their parts....

The bottom line for the Celtics this offseason and beyond is making life easier for Tatum and Brown, which president Brad Stevens pointed out. A point guard determines a bulk of those responsibilities, setting up his teammates and running the offense.
Dennis Schröder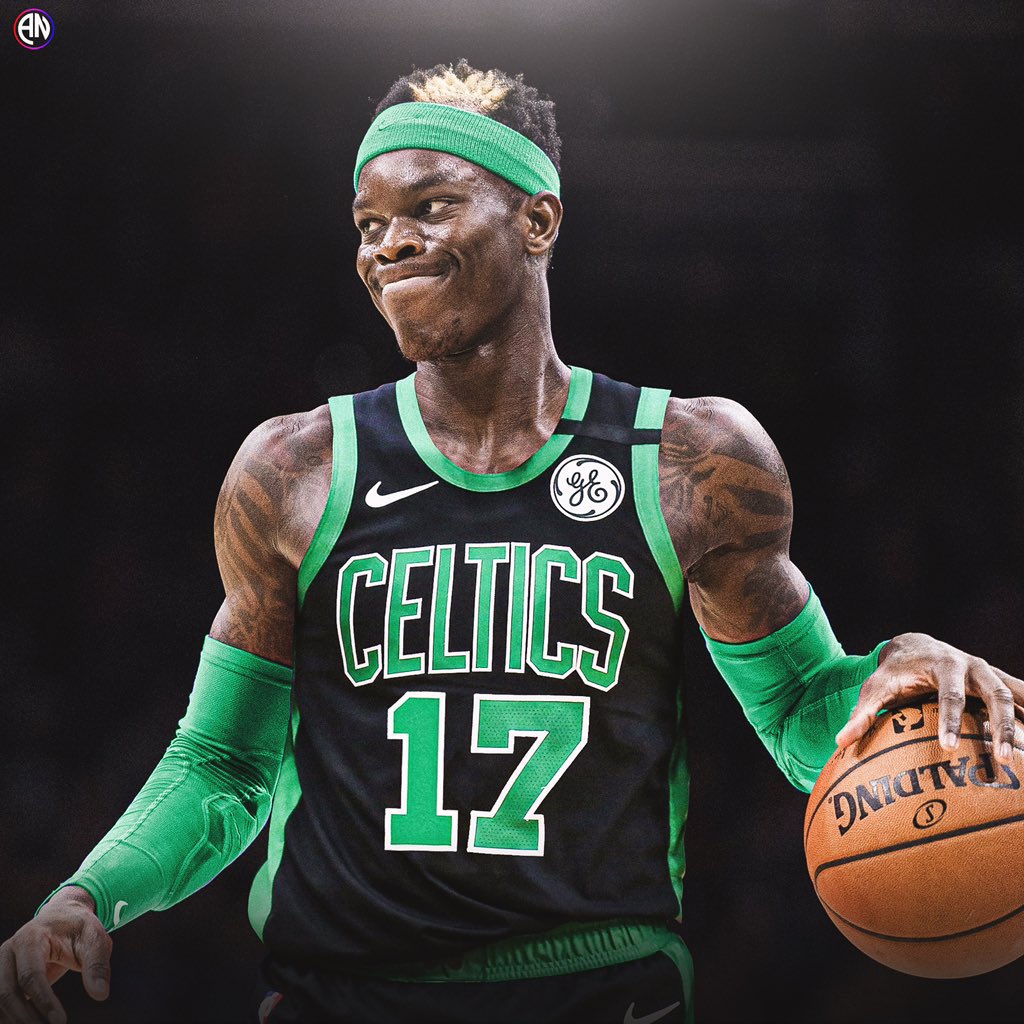 https://www.nba.com/celtics/news/pressrelease/celtics-sign-dennis-schroder
August 13, 2021

BOSTON, MA – The Boston Celtics have signed eight-year NBA veteran Dennis Schröder, the team announced today. Per team policy, terms of the deal were not disclosed.

"We are really excited to welcome Dennis and his family to Boston," said Celtics President of Basketball Operations Brad Stevens. "Dennis is a high-level player and competitor, who has consistently impacted winning with his play on both ends of the court." Schröder, 27, has averaged 14.3 points (43.6% FG, 33.7% 3-PT, 83.1% FT), 2.9 rebounds, 4.7 assists, 0.8 steals, and 26.2 minutes in 557 career games (238 starts) over eight NBA seasons with Atlanta, Oklahoma City, and the Los Angeles Lakers. The veteran guard has averaged at least 15.0 points in five straight seasons from 2016-17 through 2020-21, including a career-best 19.4 points on 43.6% shooting with the Hawks in 2017-18.

Schröder joins Boston after averaging 15.4 points (43.7% FG, 33.5% 3-PT, 84.8% FT), and 5.8 assists in 61 games (all starts) with the Lakers in 2020-21, marking the third time in his career he's produced at least 15.0 points and 5.0 assists. The Braunschweig, Germany native reached the 20-point mark 16 times last season, including a season-high 28 points (11-20 FG) and nine assists at Sacramento on March 3. His 1.1 steals per game represents a new career high.