Moderator: bwgood77
RealGM
Posts: 23,002
And1: 38,521
Joined: Jul 13, 2008
Location: Shambles Travel Co./#TeamPineapple Head Office
We got this let's go
Hawaiian pizza is good.
---
RealGM
Posts: 14,237
And1: 21,682
Joined: Aug 12, 2014
Location: Small market
23 game win streak on the way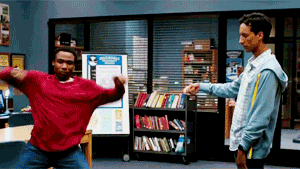 ---
---
Retired Mod

Posts: 60,692
And1: 42,141
Joined: Mar 01, 2013
GG Pelifan. Now go and get the farm for AD. All the assets.
FoundANewSlant wrote:it's really fundamental defensive flaws exhibited here by Westbrook, PG, and Adams that put Melo into vulnerable positions here yet you can't recognize or explain it.
So Paul George is the reason Carmelo Anthony struggled on defense all these years...
---
RealGM
Posts: 23,002
And1: 38,521
Joined: Jul 13, 2008
Location: Shambles Travel Co./#TeamPineapple Head Office
good win op
Hawaiian pizza is good.
---
Return to New Orleans Pelicans
---