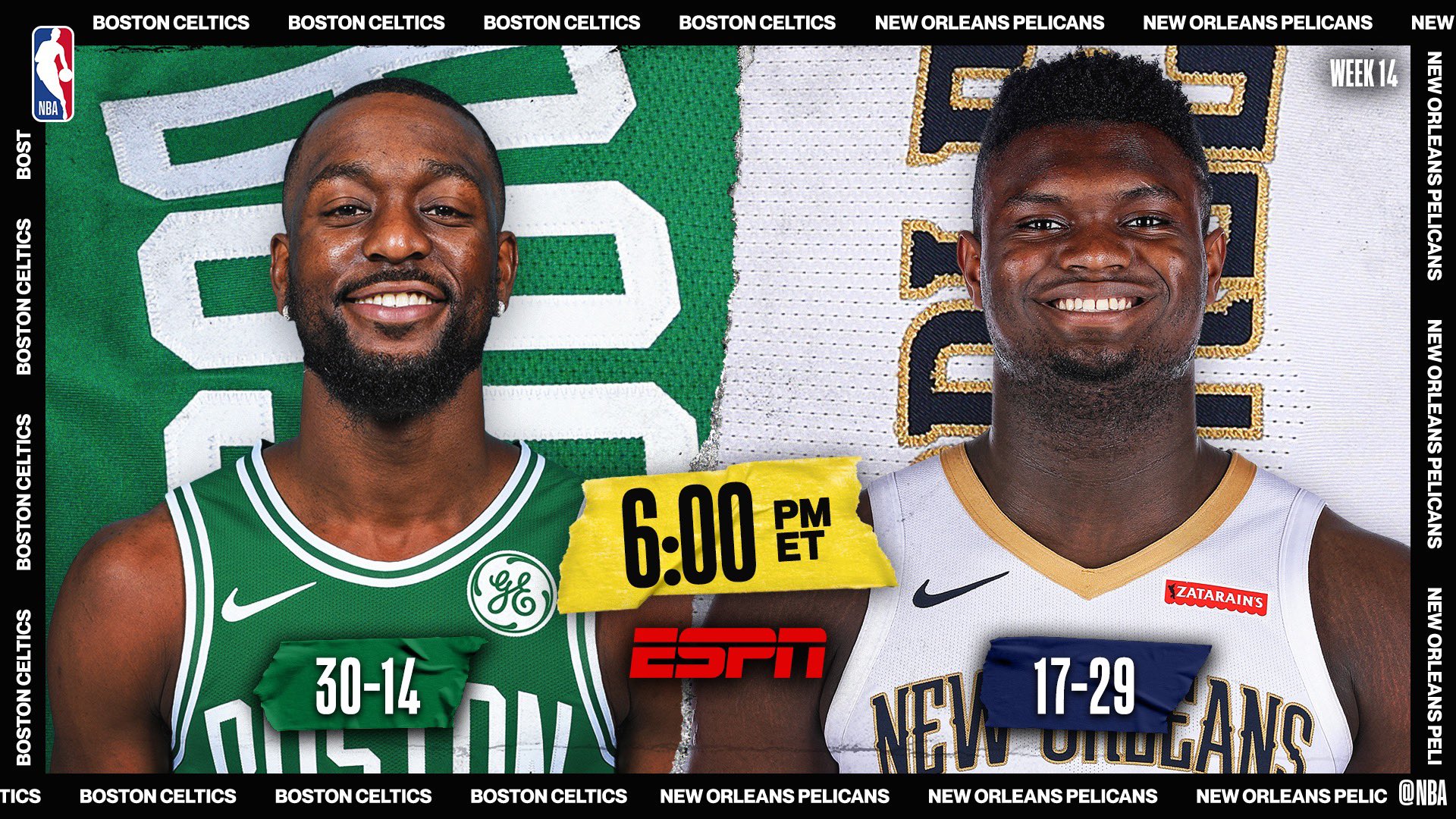 The Celtics seek their fourth consecutive victory Sunday when they visit the Pelicans, who are 0-2 since rookie Zion Williamson joined the lineup.

Jayson Tatum (groin), Jaylen Brown (ankle) and Enes Kanter (hip) were sidelined as Boston began a three-game road trip with a 109-98 victory at Orlando on Friday.

Williamson has been outstanding in his first two games, though his minutes have been limited in the wake of a 44-game absence due to arthroscopic knee surgery.

He has averaged 18.5 points and 6.5 rebounds in just under 20 minutes per game. He has made 15 of 20 field goals and 4 of 5 3-pointers, although he is just 3 of 8 from the free-throw line.

Forward Brandon Ingram earned All-Star consideration by averaging more than 25 points per game in Williamson's absence. But in the two games he has played alongside Williamson -- a 121-117 loss to San Antonio on Wednesday and a 113-106 loss to Denver two nights later -- Ingram has averaged 17.5 points and shot 27.3 percent from the floor, including only 23.0 percent on 3-pointers.

New Orleans allowed a franchise-worst 24 offensive rebounds against the Nuggets, leading to 35 second-chance points. The Pelicans made just 18 of 30 free throws while the Nuggets made all 20 of theirs.

"He's played great for us," Pelicans coach Alvin Gentry said of Williamson. "It doesn't have anything to do with integrating him back in and everything to do with us keeping them off the offensive boards. That's where the game was.

"We have to find a way to get ourselves into transition and the only way we can do that is not taking the ball out of the basket and getting our rebounds."