"Who Knows Their Teammate Better" for ESPN the Magazine
[img][img]http://blog.chron.com/ultimaterockets/files/2012/11/espncover-306x367.jpg[/img][/img]
WARNING - You might laugh.
http://espn.go.com/video/clip?id=espn:8680111
Thought this was a really good video, just having Jeremy Lin and James Harden hanging out - learning more about each other through a pretty entertaining interview series from Pablo Torre - the writer whom first broke the story on Jeremy Lin and the move to Houston.
You'll learn a new thing or two about both players and get to witness their building chemistry.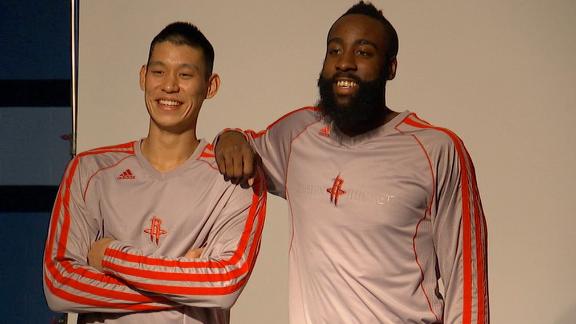 ----
Update :
http://blog.chron.com/ultimaterockets/2 ... -identity/
Chronicle Article