Mmmh...
Great thread.
Besides NBA, I'm a bit (or a lot) of a freak about Ancient History, Fantasy Literature/films/series, Zoology (Ethology, mostly), Old Metal...
When it comes to Anime, I'm a total otaku.
And when it comes to Anime OST... then I'm a dangerous and obssessive psycho.
One of the few OP I totally buy in these last two seasons:
Yakusoku no Neverland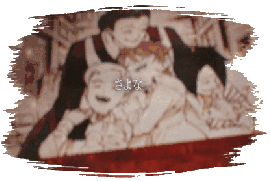 Touch off
by
UVERworld
Nothing new but the way they put that simple melody into a self-assured roller coaster of rhythm, dramatizing each and every of its elements shamelessly makes it sound fresh.
A bit like the anime itself.