YOUR Washington Bullets played with pride and passion to keep their season alive.

The 76ers now lead this series up 3-1. Joel Embiid got hurt on a drive to the basket that got his shot blocked by Lopez but fell on his side. His availability for Game 5 is in doubt with knee soreness.

With that said, the 76ers do not need him to beat the Bullets.

Ben Simmons poor FT shooting is becoming a big topic of debate. If Brooks had hacked him in Game 1, this very well could be a 2-2 series.

Will the Bullets pull off a miracle on the road? Will Doc Rivers win a series in 5 games for the first time in years (see his previous 3-1 leads that have gone away). And will this be Brooks' final game leading your Bullets?!



-------------------------VS-------------------------


TV:




Last game


76ers

@

Wizards

- (122-114) - W

Lineups: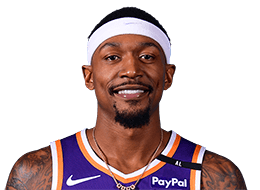 Bench: