Moderators: sully00, Parliament10
Head Coach
Posts: 6,453
And1: 2,652
Joined: Nov 12, 2011
Saturday January 14th 2017 at 8:15 PM ET
@
Gillette Stadium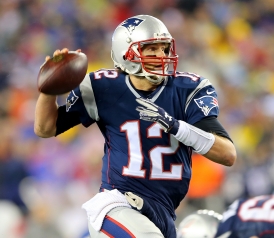 Brady / Osweiler
---
Starter
Posts: 2,258
And1: 2,729
Joined: May 14, 2014
I expect at least a two score win with the pats being in control the whole game.
---
Veteran
Posts: 2,978
And1: 1,801
Joined: Jan 01, 2013
---
RealGM
Posts: 15,831
And1: 7,665
Joined: Feb 12, 2010
Location: Somewhere in Boston
Horrible 1st snap for the Pats defense. Freeman -36 yards.
Good assessment:
PLO wrote:Tatum played OK - took advantage of a few mismatches - decent on the defensive end. He is what we thought he was going into the season - a technically very proficient player operating close to his career ceiling as a rookie.
---
Return to New England Patriots
---