Baller asked if I could make the thread, so here it is.
RULES:
There will be a zero tolerance, one strike policy. If ANY poster is interrupting any of the threads in a negative way, OR causing any problems they're ability to vote will be taken away.
Criteria:
Take into account both peak and career play, era dominance, impact on the game of basketball, and how well their style of play and skills would transcend onto different eras. To be more exact, how great they were at playing the game of basketball.
Voting Will End In 2 Days
Please vote and nominate
Newest addition:
Dwyane Wade
NBA Champion (2006)
7x NBA All-Star
2x All-NBA First Team
3 All-NBA Second Team
1x All-NBA Third Team
3x All-NBA Defensive Second Team
2010 All-Star Game MVP
2006 NBA Finals MVP
Bob Pettit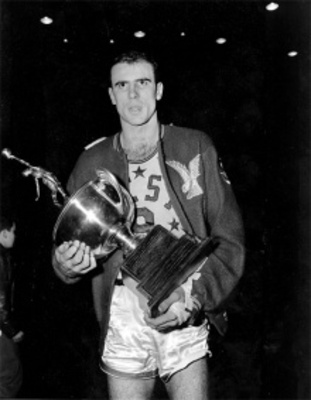 NBA Champion (1958)
2× NBA MVP (1956, 1959)
4× NBA All-Star Game MVP (1956, 1958–1959, 1962)
11× NBA All-Star (1955–1965)
NBA Rookie of the Year (1955)
10× All-NBA First Team (1955–1964)
All-NBA Second Team (1965)
2× NBA Scoring Champion (1957, 1959)
NBA 25th Anniversary Team
NBA 35th Anniversary Team
NBA 50th Anniversary All-Time Team
David Robinson
2× NBA Champion (1999,2003)
NBA MVP (1995)
4x All-NBA 1st Team
2x All-NBA 2nd Team
4x All-NBA 3rd Team
4x All-NBA 1st Team
NBA DPOY (1992)
4x NBA All-Defense 1st Team
4x NBA All-Defense 2nd Team
NBA ROY (1990)
10x All-Star
Dirk Nowitzki
# NBA MVP (2007)
# NBA Champion (2011)
# NBA Finals MVP (2011)
# 4x All-NBA 1st Team
# 5x All-NBA 2nd Team
# 2x All-NBA 3rd Team
# 10x NBA All-Star
Charles Barkley
# NBA MVP (1991)
# 5x 1st Team All-NBA
# 5x 2nd Team All-NBA
# 1x 3rd Team All-NBA
# 11 times All-Star
# All-Star MVP 1991
# Hall of Fame 2006
LeBron James
# 2x NBA MVP (2009-2010)
# 5x All-NBA First Team Selection (2006-2011)
# 2x All-NBA Second Team Selection (2005-2006)
# 3x NBA All-Defensive First Team Selection (2009-2011)
# Rookie of the Year (2004)
# 7x All-Star
# 2xNBA All-Star Game MVP (2006, 2008)
Oscar Robertson
* NBA Champion (1971)
* NBA MVP (1964)
* NBA Rookie of the Year (1961)
* 3x NBA All-Star Game MVP (1961, 1964, 1969)
* 9× All-NBA First Team Selection (1961-1969)
* 2× All-NBA Second Team Selection (1970-1971)
* 12× All-Star (1961-1972)
* Voted to the HOF in 1980
* NBA's 50th Anniversary All-Time Team
Jerry West
* NBA Champion (1972)
* NBA Finals MVP (1969)
* 14× All-Star (1961-1974)
* NBA All-Star Game MVP (1972)
* 10× All-NBA First Team Selection (1962-1967, 1970-1973)
* 2× All-NBA Second Team Selection (1968-1969)
* 4X NBA All-Defense Team Selection (1970-1973)
* 1X NBA All-Defense Team Selection (1969)
* Voted to the Hall of Fame in 1980
* NBA's 50th Anniversary All-Time Team
Moses Malone
* 1x NBA Champion 1983 Philadelphia 76ers (NBA)
* 3x MVP (1979, 1982, 1983)
* 12x NBA All-Star (1978-1989), 1x ABA All-Star (1975)
* 4x All-NBA First Team Selection (1979, 1982, 1983, 1985)
* 4x All-NBA Second Team Selection (1980, 1981, 1984, 1987)
* 1x NBA All-Defensive First Team Selection (1983)
* 1x NBA All-Defensive 2nd Team Selection (1979)
* 1x NBA Finals MVP (1983)
* All Rookie Team (ABA 1975)
* Basketball HOF Player (2001)